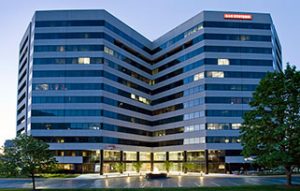 Gym amenities have become so popular over the years that not having a fitness facility in your apartment can deter possible tenants from moving in. gone are the days when gym amenities were considered luxuries. Today, many tenants look exclusively for apartments with fitness centers and facilities that suit their needs.
Fitness club memberships can cost anywhere from $10 to well over $200 monthly. That's why many potential home buyers and renters now prefer living in buildings with fitness centers on-site.
Critical Considerations for Starting a Multifamily Complex Fitness Center
Naturally, like with all big investments, there are some critical factors you must consider before installing a fitness center in your residence. Some common factors include:
1.     Having Sufficient Space
A fitness center requires a vast amount of space where all the gym amenities will fit and clients can use them easily without knocking on each other. Old conference rooms, party rooms, laundry rooms, and business centers can make for some great choices if they no longer serve their purpose.
You can also secure a new building permit and construct a community gym for your tenants. You can be assured of getting clients both from your apartment and the community.
2.     The Right Equipment
Many multifamily fitness centers come complete with features like pools, yoga rooms, saunas, and hydrotherapy beds that can be quite costly. However, having such amenities in your fitness facility can attract more affluent residents and clients who are willing to pay more to use your gym equipment.
NOTE: always add the value of your fitness center construction and upgrades the best you can and compare their return on investment.
3.     Potential Gym Members
Another critical consideration is determining the potential residents who are gym members as well as the community. Most fitness facilities in residential communities allocate around 10 square feet for each member. However, you may need to scale up, depending on the number of active resident gym members.
It is also worth noting that each population and building is different. So, you must plan accordingly. You may also need to add extra features like a swimming pool, saunas, and group fitness classes to increase the number of active residents of the gym.
Benefits of Fitness Centers for Multifamily Buildings
Starting a multifamily fitness center comes with several perks both for you and your tenants. Some notable benefits include:
·       Attracting and Retaining Residents
As already stated, many of today's residents prefer apartments and houses with on-site fitness centers. Living near a fitness center helps cut their commute to the gym, eliminates the costly gym membership costs, and is a bonus for residents who enjoy resort-style living.
·       Increased Property Value
Having a multifamily fitness center can increase your property value significantly and make your residence more sought after. You must also stay on top of repairs and renovations to keep your fitness center in the best condition.
Preventative maintenance can help you to minimize or avoid liability, thereby protecting yourself and your fitness center from any suits in case of accidents.
·       Attract Wealthier Residents
Naturally, having a fully equipped multifamily fitness center will attract some wealthy residents who are willing to pay top dollar to use your gym. Luxury amenities and health often go hand in hand and allow you to fetch higher rent prices from tenants.
·       Healthier Residents
Residents who integrate health & wellness into their daily routines will be more open to living in your apartment and using your fitness facilities. It also helps to position your apartment as health-conscious to attract even more members.
Starting a Multifamily Fitness Center
From the excerpt above, there are many benefits of starting a multifamily fitness center both for yourself and your tenants. So, what are you waiting for? Set up your fitness center today?