What does the new social distancing look like for gyms and multi-famliy fitness centers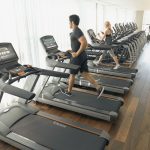 What Is Social Distancing?
According to IHRSA, Social distancing is a public health practice that aims to keep sick people from coming into contact with healthy people. It is a key part of a mitigation strategy to slow the spread of coronavirus, or COVID-19, through communities to protect high-risk populations and prevent surges in illness that could overwhelm the healthcare system. Current recommendations around COVID-19 and social distancing include avoiding large gatherings and keeping 6 feet (2 meters) separation between people.
Fit Supply is here to help
We offer several services that will help your gym become coronavirus compliant, while creating a safe place to work and workout.
Fitness Center Design 
We can help you redesign your faccility so your equipment mantains the social distancing rules and regulations.
Moving Fitness Equipment / Storage
No more sitting treadmills 6 inches apart.  We can help move the equipment and if you new to move it to another location or even store it, we can do that also.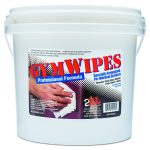 Cleaning Supplies
With the extensive emphasis on cleaning, we also provide cleaning supplies for all the flooring, equipment, hand wipes and more.
Thank you for your submission.