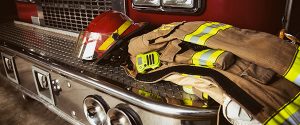 Fit Supply is committed to helping firefighters, and law enforcers keep fit as they protect the community.
Emergency responders serve best when their bodies are in peak condition. This article aims to help you choose fitness equipment that will maximize your performance and minimize the chances of a work-related injury.
MAKING THE MOST OF YOUR FIREHOUSE FITNESS BUDGET
Making the most of your firehouse fitness budget benefits both the fire department and the public it serves. The general public wins when all their emergencies are responded to and addressed in good time, while the firefighters get to save the day in using the best equipment, which protects them in their line of duty.
Read on for insights to help give your team a critical edge and for custom advice on planning your first responder fitness room.
TYPES OF TRAINING EQUIPMENT FOR EMERGENCY RESPONDERS
The International Association of Fire Fighters (IAFF) recommends that crew members get 60 to 90 minutes of fitness training time per shift. Fitness equipment recommendations for fire crews and other first responders include cardio trainers and strength trainers that support general fitness and also help people train for specific duties (e.g., climbing a ladder or carrying a victim to safety).
CARDIO FITNESS EQUIPMENT
Cardiovascular endurance helps firefighters and law enforcement move swiftly through dangerous situations. Training to develop high lung capacity is particularly important to those who might face smoke inhalation on the job.
Treadmills have long been the cardio trainers of choice in standard gyms and those designed especially for rescue workers. Treadmills have benefits for general fitness and can also help people train for real-life chases and rescues.
Certain types of cardio trainers serve simultaneously as strength trainers. For example:
Exercise bikes are almost as popular as treadmills. Recumbent exercise bikes are especially favored by trainees recovering from injury.
Elliptical machines support cardio and strength at once. Like treadmills, many ellipticals are built with power inclines to maximize workout sessions.
To ensure that cardio training is readily available, you'll likely want to purchase more than one treadmill or treadmill alternative. Surveying your potential fitness room users for their preferences can be valuable.
Strength training helps firefighters, paramedics, and law enforcement avoid injury and protect themselves and others. It is especially crucial for firefighters wearing heavy gear and carrying heavy equipment up ladders.
Strength trainers for upper body and lower body training are therefore essential parts of a workout area. We recommend choosing a cable-based gym instead of free weights. This is best from a safety standpoint because a spotter won't always be available.
Emergency responders can use strength training equipment to prepare for specific tasks such as carrying people to safety or forcibly entering buildings. Here are two examples of firefighters' duties paired with relevant strength training:
Advance a Charged Fire Hose – Back extension, chest press, leg press, overhead press
Climb a Ladder – Arm pulldown, incline treadmill, leg press
Worried that everything won't fit? Because firehouses and police stations tend to have small workout rooms, total-body cardio trainers and multi-station gyms are especially accessible for these settings. Also, Fit Supply is happy to help potential customers make the most of the floor space!
GERKIN PROTOCOL TREADMILLS AND SPECIALIZED FITNESS TESTS
Cardio trainers programmed with job-specific fitness tests are recommended for firehouse workout rooms and similar gyms. Top commercial treadmill brands include the Gerkin Protocol on their equipment.
The Gerkin fitness test estimates aerobic capacity and is especially relevant to workers who might face inhalation of dangerous gases or smoke. Scoring well on this test is essential for people who want to enter the firefighting profession or continue to work in this area.
The Gerkin Protocol has the user run at increasingly difficult intensity levels until a target heart rate has been met. The treadmill computer can predict the peak amount of oxygen that a body uses each minute per kilogram of body weight.
Additionally, military fitness tests and other work-specific assessments are included in some options.
For more information contact:
Ben Arnett
Business Development
Fit Supply
p. 281-701-1575
e. barnett@fitsupply.com