INSPIRE MEMBERS. DELIVER RESULTS. AND DRIVE REVENUE LIKE NEVER BEFORE.
If you're looking to drive revenue and differentiate your group training offering in a way that attracts, engages and retains members, then you need to bring the MX4 Training System to your facility. Only MX4 combines Matrix-exclusive equipment and original turnkey programming to create a signature group exercise experience that members will invest in and commit to more frequently.
Group Training is taking the fitness industry by storm. Every market has a need for the group training program. Gym owners and managers are looking for a way to service more members through personal training. Hotels and Resorts are looking for a group training program that will attract high end guests. With the fitness center being the #1 amenity for apartment / multi-housing complexes, they need to provide group training programs to help build thier community environment. Corporate fitness center can also benefit with a structured group training program; it can help build team work.
The MX4 Training Program is an accredited small group training course, we provide a Certified Master Trainers to come to your facility to teach you and your trainers everything you need to help participants establish overall conditioning, enhance their existing abilities and ultimately elevate their fitness in ways they never thought possible.
Fitness Equipment for MX4 Training System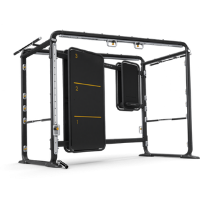 Matrix Connexus Free
Freestanding system with multiple training points and 360-degree access.
Offers broad training opportunity using bars, bands, med balls, boxing bags, TRX straps and more.
Moveable low, mid and high attachment points offer training flexibility.
Suitable for individual, small group and class training.
Optional med ball target can be used with slam balls and a wide variety of med balls.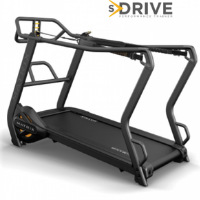 Matrix S-Drive Treadmill
Sled brake with eight settings provides a true-to-life weighted sled pushing experience.
Parachute brake with 11 settings gives users the feel of real parachute resistance.
Built-in bar simulates sled pushing and pulling without needing the space to use a traditional sled.
7-degree incline is ideal for building strength and explosiveness with proper form.
Self-powered design.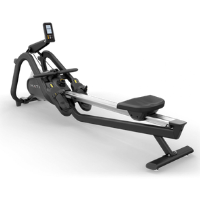 Matrix Rower
Brushed aluminum flywheel with 10 precise magnetic resistance settings.
Adjustable, backlit console makes it easy to set your training goal and measure your results.
Ergonomic contours of the seat makes intense training sessions more comfortable than ever.
Seat lock offers enhanced stability when getting on or off the rower.
Heel cups include quick release buckles that let users quickly get off the rower, ideal for circuit training.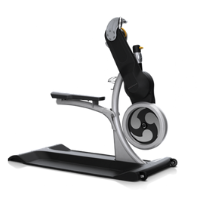 Matrix Krankcycle
Independent crank arms for greater variety of movement to keep users engaged.
Crank and flywheel assembly rotates to accommodate forward and reverse movements.
Adjustable crank arm height encourages greater range of muscle activation.
Narrow crank axis allows for higher RPMs, increasing speed and endurance.
Contact Us Today!
Thank you for your submission.