Fitness Equipment for Hotels and Resorts
Resorts with exclusive hotel fitness equipment, personal training services and group fitness classes are much more attractive to frequent flyers and discerning hotel guests who demand true excellence. Your hotel gyms should provide the most modern, sleek exercise equipment to help guests maintain a fitness regimen– or try a new workout on machines they've never seen before.
Resort guests expect to be able to track their calorie burn and exercise intensity without waiting for a machine. They enjoy towel service, tea or water service, and other amenities that make them feel pampered. In a recent Trip Advisor study, 52 percent of frequent business travelers exercised (or at least wanted to exercise) during their most recent travels.
Featured Fitness Equipment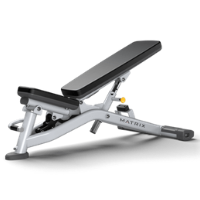 Matrix Multi-adjustable Bench
Wide back pad stabilizes users during heavy lifts
Integrated wheels provide easy movement within facility
Drop-away handle and wheels provide easy movement
Adjustable back pad with 5 positions from 0 to 80 degrees
Seat automatically adjusts with the back pad for ease of use
Protective molded guards in high wear/scuff areas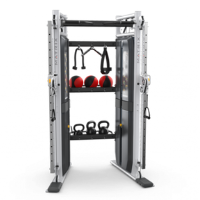 1:2 pulley ratio provides smooth operation
Frame guards protect against chips and scratches
Multi-position pull-up handles for greater exercise variety
Compact design accommodates placement in spaces with ceilings as low as 244 cm / 8′
76 cm / 30″ connection provides ample storage for functional training accessories.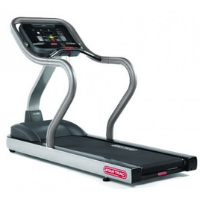 15 high definition LCD Personal Viewing Screen
10 exerciser-specific workouts
Soft Trac triple-cell cushioning system
User-friendly console features a large message window, motivational track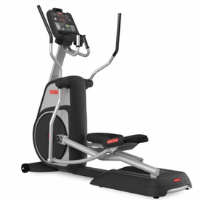 Soft Trac® pedals for shock-absorbing comfort.
Motivational track
User-friendly console features a large message window
15 high definition LCD Personal Viewing Screen
Contact Us Today!