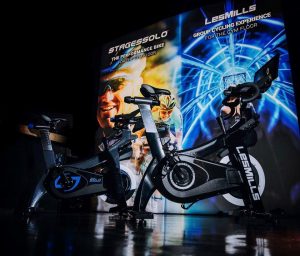 Since the introduction of words like COVID19, pandemic, and social distancing in 2020, the term "in-person training" has become almost obsolete. Likewise, so has gym attendance. How have people responded to the changing dynamic? How are people staying healthy amid the uncertainty? You need a healthy alternative mode of fitness.
Virtual training equipment has become an advanced tech solution to battle those extra stay-at-home calories and increasing anxieties. Ingenuity is breeding break-throughs in fitness. These break-throughs provide social interaction and focused workouts to balance diets and fulfill the inherent need for a sense of community.
Fighting the Stress with Quality Equipment
Socializing is an integral part of our society as a whole. With stimulating, immersive tools within reach like:
Mirror Fitness
Three Stages Wellness
you can receive one-on-one quality coaching and the long-term fitness results you crave within your own home. Maybe more importantly virtual training equipment can give you access to a community of like-minded individuals who want to engage with others through goals and challenges.
The sense of security and accomplishment that virtual training equipment can bring, provides clarity, and calm amid the chaos. You don't have to choose between your health and your physical safety, you can choose a fitness alternative that celebrates community, and your unique goals and helps you achieve them.
Cycling Toward Accomplishment
Freemotion Coachbike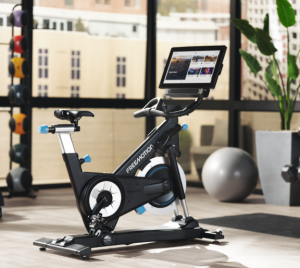 and Stages Bikes use technology and customization to keep you speeding towards your personal goals. Freemotion Coach Bikes combine your sense of adventure with your need for rejuvenating exercise. Diverse landscapes, terrain imitating technology, and live classes to keep your pedaling polished and potent are just some of what these virtual training dynamos have to offer.
Stages Bikes take customization to the "next level." Virtual was never so real! With features that match the realistic bumps and inclines of a rustic running path, cyclists may feel the need to gear up and lean in. Do you have a favorite bike? Stages Bikes give you adjustable brake hooks, crank arm settings, steering, and sprint buttons so you can "feel" out virtual drive trains for your custom ride.
Rowing is a Team Sport
Aviron Rowing machines give you the interactive experience and distraction you need from the "good pain" you feel as your upper body gets an insane workout. Are you competitive Aviron tackles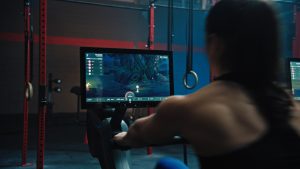 your need to win. You can battle it out in an online community as you strive to beat your personal best or someone else's!
If you are a gamer who doesn't always love the stationary life, Aviron Rowing machines allow you to game on by out-rowing zombies and other fictional (non-fictional?) creatures. Are you all about the scenery? Check out the scenic views on display as your row your worries away.
Functional Fitness that Cuts Out the Noise
The Fit X model of exercise allows you to get results while using non-fixed equipment to train your body to burn calories more efficiently. If you love to "workout" smarter and not "harder," functional interval training or Fit X helps your body find its unique recipe for ultimate conditioning. It creates a winning combination of cardiovascular fitness and aerobic aptitude that increases your strength and muscle mass.
Relax and Restore
Three Sages is a patent-pending immersive restorative space with an interactive touch screen and surround sound that delivers our proprietary travel-inspired restorative content including yoga, stretching, meditation and breathwork, along with all the equipment necessary for a holistic experience.
Community Breaks through Barriers
Virtual training equipment is encouraging real-world solutions and ensuring eye-opening results despite polarizing conditions. With the right equipment, you can stay engaged in fitness, in the lives of people, and be ready to tackle any obstacle! Virtual training is becoming a world-class favorite for motivated people everywhere!
For more information on virtual training equipment, contact Fit Supply at sales@fitsupply.com.